Our Team
Learn a little more about our team, and the knowledge and experience each member brings to the table.
Mr. Good entered the financial services industry in 1982. As an independent financial planner, he founded the predecessor company to Good Wealth Management in Atlanta, GA in 1993. Ed has a B.S.degree (Physics) from Eastern Mennonite University and a Master's degree (Business) from Georgia State University. In 1986 he completed the Chartered Financial Consultant professional designation from the American College. Read More...
Mr. Uribe joined LPL Financial in 2007, and he is now owner of Good Wealth Management. Prior to joining the firm, Mr. Uribe spent many years acquiring broad-based, analytical, management and financial experience working in sectors as diverse as Government, a Washington DC-based Think Tank, and Corporate America. He completed his undergraduate work in Economics and his graduate work in Business (MBA 2005)… Read More…
Mrs. Lopez joined the LPL Financial team in 2004 as the front office receptionist. She later became the Office manager and was eventually promoted to Client Services Director. In 2014, Shelby earned Bachelor's level credentials through LPL Financial's Admin U. Shelby is not only the friendly voice over the phone, but she is also the "go to" person when the advisors are out of the office. Shelby enjoys providing each client with support as well as exceptional client service. Read More…
Bridgette Geno – Client Services Associate
Ms. Geno joined the Good Wealth Management team in April 2019 as a Client Services Associate. Bridgette's role is to provide excellent client service as well as support to the staff. Her long-term goal is to become a financial advisor. Throughout the next few months, she will work on obtaining her securities licenses Series 7 and Series 66.
Bridgette received a Bachelor of Science from James Madison University in 2018. Prior to joining our team, she worked as a Sales Associate at a bank in the Harrisonburg area. During which time she sold financial products, advised customers, and managed customer information.
Bridgette enjoys spending her free time with her friends and family. She also enjoys, cooking, hiking, running, and a good cup of coffee.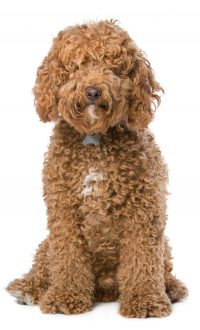 Have you met Genevieve? She is not just your regular lazy office dog, Genevieve takes her job as welcoming committee canine very seriously. Her main duty is to make sure all the clients that come in the door are welcomed with a wet nose, so they can be alert while they handle their business. Read More…
** Check the background of investment professionals associated with this site on FINRA's BrockerCheck
You might also be interested in: