About Us
The Power Of Independence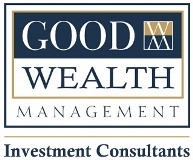 We are committed to serving the best interests of our clients.
As an Independent firm, we offer our services as an independent organization; no "parent" company pressures us to sell proprietary products.
We have the Freedom to provide you with access to a wide variety of investment choices from among the best that the financial services industry has to offer.
Our Mission Statement
Our mission is to cultivate trusting long-term relationships with clients who look to us for wise counsel in the stewardship of their financial resources.  We will fulfill our mission with the utmost integrity and exceptional service.
Our Investment Philosophy
The LPL Financial Advisors at Good Wealth Management truly understand uniqueness; we believe that each client's situation is unique and deserving of personal attention and planning. We aim to build long-term investment strategies that reflect your financial objectives and your tolerance for risk.
We seek to manage risk through a prudent combination of traditional and alternative investments in globally diversified portfolios.
It is crucial to understand the current economic situation and how these things conditions might impact your investment plan.
When markets change direction, active management allows us to be proactive.
Our Long-Term Stock Market Outlook
Whenever you take a journey, you must know where you are going and where you are starting from. Any investor or saver makes investment decisions based on certain assumptions about the various investment options available to them. Since the stock market represents one of your more important investment options, your view of the market powerfully influences how you invest, whether you own mutual funds, hold individual stocks, or are a participant in a 401k retirement plan.Just like taking a journey, to invest successfully in the stock market requires that you know where the market is and where it is likely going.
Here is printable PDF of this information for your convenience: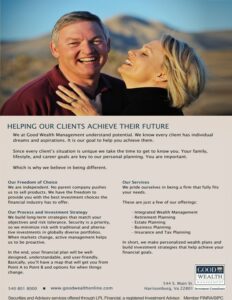 What's Next?: Learn More About Who We Are
What's Next?: Join us on Facebook
What's Next?: Learn About Our Services
What's Next?: Learn More About LPL Financial