Are Annuities Right for You?
Edwin Good, ChFC, President
Good Wealth Management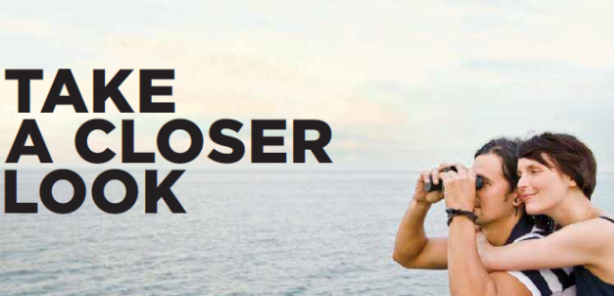 Assets in variable annuities reached an all-time high last year at $1.56 trillion, according to a report from Strategic Insight, Arlington, VA.  Perhaps this raises several questions in your mind:
Why are investors and retirees placing such amounts in these types of investments?
What are annuities and how do they work?
Should I consider an annuity for some or all of my retirement nest egg?
What is an annuity? 
In simplest terms, an annuity is a long-term contract between an individual and an insurance company.  The individual invests money with the insurance company, and the insurance company promises guarantees in the form of income and/or death benefits as well as tax-deferred accumulation.  Annuities come in two major forms:  fixed annuities (offering fixed rate guarantees), and variable annuities (featuring separate accounts generally invested in stocks or bonds, which are not guaranteed and are subject to market fluctuations and investment risk.)
Because of low current interest rates, fixed annuity sales are lagging, while variable annuity sales have mushroomed over the past decade or more.  Due to their popularity and their complicated structure, this article will focus on variable annuities.
Living Benefits
Much of the appeal of variable annuities is based on optional riders than can be purchased as part of the contract that provides minimum income guarantees and/or principal guarantees.  Many insurance companies guarantee a lifetime income stream regardless of how the investments perform.  This income amount is figured on a "guaranteed income base" that is based on original principal plus a guaranteed annual return.
Death Benefits
In addition to living benefits, many annuities provide a death benefit.  If the owner dies before the payout phase, beneficiaries can be guaranteed to receive the original amount invested, regardless of market performance.  Often a rider can be purchased to enhance the death benefit by increasing it each year even if the underlying investments decline.
Tax-deferred Growth and Tax-free Transfers
Non-qualified (non-IRA) money invested in an annuity shelters earnings from taxes until withdrawn.  (IRA funds can be invested in an annuity, but IRA earnings are already tax-sheltered.)  Transfers between separate accounts within the annuity can be made tax-free.  For example, you can move money from a growth account to a money market account or to a bond account without incurring taxable gains.
Withdrawals of earnings before age 59 ½ may be subject to early withdrawal penalties as well as income tax.
Fees and Costs
The benefits and guarantees within variable annuities come at a cost.  These fees vary by company and by exact benefit feature.  Typical annual charges as a percentage of assets are as follows, according to a 2006 report from Morningstar:
Mortality and expense                        1.25  to  1.75%
Lifetime income                                    0.30  to  1.10%
Enhanced Death Benefit                     0.20  to  0.60%
Average Fund Expense                       0.87%
Surrender Fees                       Up to seven years or more, declining from 7% or more
Depending on the annuity and optional riders, total annual fees may be as high as 3-4%.
Our Recommendation
Variable annuities may have a role in your retirement investment planning.  We offer variable annuities and make them available to our clients.  However, we have two main concerns.
Costs and fees are generally quite high.  It is very important to read and understand all disclosures and fee structures.
These investment products are very complicated, especially the optional riders, and we think most investors do not fully understand them.
We are delighted to engage in an objective discussion of your retirement investment planning, including the role, if any, for variable annuities in your plan.
More Information
To learn more, please email or give us a call.  You may find this 23-page overview is helpful: "Straight Talk about Annuities." 
Regards,
Edwin L. Good, ChFC
Disclosures
You should carefully consider the investment objectives, risks, charges and expenses of variable annuities and their underlying funds before investing. This and other information can be found in the prospectus for the variable annuity and the prospectuses for the underlying funds. Please read them carefully before you invest or send money.  These materials are not intended to provide tax, accounting or legal advice. As with all matters of a tax, or legal nature, you should consult your own tax or legal counsel for advice.
What's Next?: Learn More About Our Team
What's Next?: Learn About Our Services
What's Next?: Learn More About LPL Financial
What's Next?: Join us on Facebook. Join the conversation