Investment Planning
Investment is the placement of present capital into a productive enterprise with the aim of receiving future income and/or appreciation of capital. Investments may look to the short or long term and seeks to maximize current income or long-term growth, or some balance of the two.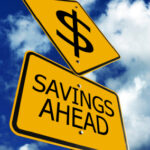 Investments may be classified into these general types:
Low-Risk Savings
Low-risk savings include interest-bearing checking and savings accounts, certificates of deposit, money-market accounts, U.S. savings bonds, and certain life insurance and annuity contracts. Click here to read more.
If you'd like to have a bit of fun while also gaining insights into an important investment strategy, then spend a moment thinking about three or four people you know whose lives all seem quite different. Your list might include a young adult just starting his or her first real job, a 40-something parent, and a 65-year-old getting ready to retire.
What do they all have in common regarding their financial outlook for retirement, beyond the prospect of receiving a relatively modest income from Social Security? The answer is simple: The one thing that unites all retirement savers is the need to consider their current stage of life, and the priorities that come with it, when selecting investments.
At each life stage, your specific asset allocation, or investment mix, should address your unique time frame, financial goals, and personal tolerance for risk. Click here to read more.
Maintaining a portfolio with a mix of stocks and bonds that suits your risk tolerance and time horizon, a practice known as asset allocation, has been a fundamental tenet of investing for a long time. Although asset allocation does not assure a profit or protect against loss in a declining market, investors who base their investment strategy on a target asset allocation may find it easier to stick with it when the stock market experiences significant ups and downs.
A recent study from Vanguard sheds light on how this notion can work. In a survey of 2.7 million IRA investors between the beginning of 2007 and October 2009 — a time when the U.S. stock market experienced considerable volatility – those investors who owned one balanced fund, which included both stocks and bonds, were 50% less likely to abandon their stock investments when compared with those who owned equity funds but no balanced funds. Click here to read more.
An Exchange Traded Fund (ETF) is an investment vehicle designed to track a particular index by offering ownership in a basket of securities that replicate that index, such as the S&P 500 or the Dow Jones Industrial Average. ETFs trade like stocks on major exchanges and offer several benefits such as lower expense ratios, trading flexibility and tax efficiency. Click here to read more.
What's next?: Get Your Questions Answered! Contact Us
What's next?: Read about our News and Updates
What's next?: Learn About Our Team
What's next?: Join us on Facebook. Join the conversation