Learning Estate Planning
In addition to the goodwill benefits a charitable contribution brings, it can also have significant tax advantages.*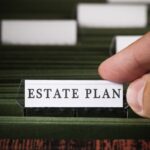 There are different options for setting up a charitable contribution through your estate plan. The easiest is a simple bequest through your will. Remember that charitable contributions are deductible from estate taxes.
Charitable Remainder Trusts
What may be even more beneficial for you than a simple bequest is a charitable remainder trust (CRT). A CRT is an irrevocable, tax-exempt trust in which you place assets to provide income for you during a specific period of time (i.e., your lifetime or a term not to exceed 20 years). Click to read more.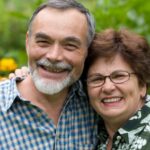 Because you've worked hard to create a secure and comfortable lifestyle for your family, you'll want to ensure that you have a sound financial plan that includes trust and estate planning. With some forethought, you may be able to minimize gift and estate taxes and preserve more of your assets for those you care about.
A qualified financial professional and tax professional can help ensure you are minimizing taxes and maximizing gains for your heirs. You can bring this four-part checklist to your initial meeting to discuss how to make your plan comprehensive and up-to-date. Click to read more.
For many households, it's important to arrive at a monthly mortgage payment that is affordable without financial strain. When deciding how much mortgage you can afford, you may want to review guidelines that lenders follow when evaluating mortgage applicants. These criteria apply to traditional private mortgages, and criteria for special situations, such as obtaining a mortgage through the Federal Housing Administration, may differ. Click to read more.
What's next?: Get Your Questions Answered! Contact Us
What's next?: Learn About Our Team
What's next?: Learn About Our Services
What's next?: Join us on Facebook. Join the conversation