Caring for Aging Parents
Oct 13, 2018

|
Written By Advisor
2 Minute Read2 Minute Read
Many baby boomers find that their aging parents need health care assistance. Luckily, there are options to help parents grow old gracefully, either in their own home or in a facility, and several ways that you can finance the cost of their care.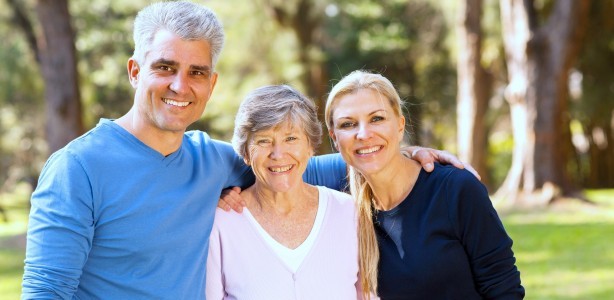 Healthy seniors who can look after themselves generally are eligible to enter a continuing-care retirement community that allows them to buy or rent an apartment and ensures lifetime nursing care when necessary. Another option is private long-term care insurance, which can help cover nursing home costs or the cost of an in-home aide.
Maintaining Their Own Home
When an aging parent is not healthy and moving him or her into your household is not a workable plan, maintaining your parent in his or her own home is also an option. There are costs associated with making a home environment suitable for an aging person. For example, first-floor bathrooms, grab bars in hallways and bathrooms, and a personal emergency response system may be necessary. If your parent needs daily assistance with meals or chores, Meals on Wheels may be free for anyone over age 60.
Medicare may pay the cost of professional help only if a physician certifies that your parent requires nursing care and if these services are provided by a Medicare-certified home health care agency. Adult day care is also an option and is a good way to get your parent to socialize with other adults. Prices for day care can cost $100 a day or more, and reduced rates may be offered for those who cannot afford the full charge.
Financing a Parent's Care
If you provided more than half of a parent's support and his or her gross income was less than $4,150 as of 2018, you can claim your parent as your dependent, which gives you a tax exemption and permits you to write off a significant portion of medical expenses. (Note: The dependent exemption phases out at higher income levels. Check with your tax advisor.)
If sending your parent to a nursing home is inevitable, Medicare will only pay for care on a short-term basis and Medicaid only offers benefits to low-income individuals with limited assets. As a result, financial planning has become crucial to the economic well-being of adult children responsible for the care of their aging parents. Start planning now to ensure the future care of your parents.
Have questions? Please call us.
You might also be interested in:
---
Investment advice offered through Private Advisor Group, a Registered Investment Advisor. Good Wealth Management and Private Advisor Group are separate entities from LPL Financial.
Securities Offered Through LPL Financial Member FINRA / SIPC.
LPL Financial Representatives offer access to Trust Services through The Private Trust Company N.A., an affiliate of LPL Financial.
The financial professionals associated with LPL Financial may discuss and/or transact business only with residents of the states in which they are properly registered or licensed. No offers may be made or accepted from any resident of any other state.