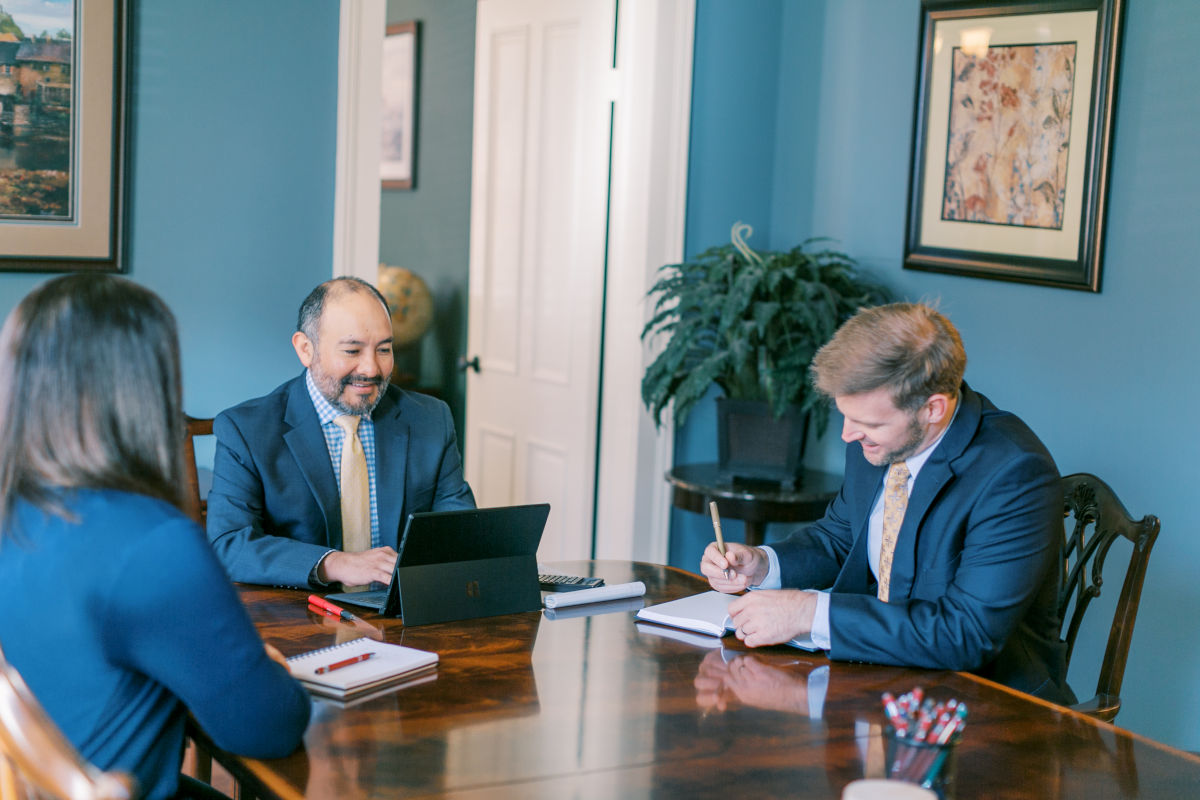 Our Services
We're here to help with every stage of your financial journey.
We are committed to act in our clients' best interest at all times.
We understand the big picture –not just the investments. We have the experience and freedom to provide Wealth Management solutions tailored to each client; because each client's situation is unique, we take the time to get to know you, your family, your lifestyle and your career goals.
Comprehensive Financial Planning
Financial planning is the long-term process of wisely managing your finances so you can achieve your goals and dreams, while at the same time negotiating the financial barriers that inevitably arise in every stage of life. Remember, financial planning is a process, not a product.
Integrated Wealth Management
Together we review of your finances and develop a comprehensive strategy to manage and maximize your wealth. This includes but, is not limited to, savings and debt strategies, benefits and risk, managing current and future cash flows, taxes, and planning for both anticipated and unanticipated events. Our goal is helping you and your family achieve financial well-being. We specialize in working with high-income earners that have complex financial planning needs.
Investment Management
Investment management is a client specific process whereby we believe in utilizing both active and strategic management philosophies. For example, investors who take the time to review their goals and strategy at regular intervals can make deliberate adjustments based on changing circumstances. But sudden changes based on an emotional response to news reports may not be the best course. When the market turns lower, sticking to a long-range plan can be a challenge to even the most seasoned investor. By arming our clients with information, they may be better equipped to ride out tough markets, and even benefit from them.
We help you develop a comprehensive strategy that creates income and security measures that complement your future lifestyle goals. We also help ensure that you and your family do not outlive your resources. Our services can include attention to cash flow, asset protection, income replacement, family security, long-term care planning, estate planning, tax planning, will planning, and wealth accumulation strategies.
We help business owners develop secure futures for themselves, their employees, and their business. We help prioritize the retirement goals of both your business and the employees through our retirement plan selection process. We provide value to both your company and the participants with portfolio management and periodic reviews. We help communicate the benefits of an employer sponsored plan resulting in increased personal retirement savings. This process benefits both the business owner and results in attracting and retaining top talent. We will discuss plan administration, fiduciary roles, regulatory changes, and investment management.
Our advisors understand that the legacy you pass on to your loved ones and family is very important. We work with you to personally develop the best strategy to protect and transfer your wealth in a seamless process that is both cost and tax effective. Moreover, we aid in organizing and protecting your vital information in order to ensure your wishes are carried out, and that family confusion is avoided. Our services can include long-term care planning, education plans, and gifting efficiency. It's important to us that your legacy is passed on the way you intended.
We help you and your family develop a strategy to provide for your children's education. This includes the expenses for private schooling, college education, and trade schools. As education costs have historically outpaced inflation rates, we help our clients to start planning early. We help evaluate your current income, investment plan, rising tuition costs, and age of children to develop an asset allocation plan for each child. It is our goal to help you aid your child's future college education.
We prepare insurance strategies that meet the lifetime needs of our clients. We help mitigate risk when it is possible, and transfer risk through insurance when it is wise. Our advisors evaluate your current and future needs and provide thoughtful independent advice specific to your individual situation. We have access to a wide variety of insurance carriers with industry-leading A.M. Best and Standard and Poor's ratings. With our experience we will help you sort through the options and make recommendations based upon your individualized needs and goals.
Schedule a Free Consultation
Contacting our office to schedule your confidential consultation is the first step to taking charge of your financial future.
Fill out the form below and we'll get back to you to set up a time to meet as soon as possible or learn more about what to expect from our first meeting.
---
Investment advice offered through Private Advisor Group, a Registered Investment Advisor. Good Wealth Management and Private Advisor Group are separate entities from LPL Financial.
Securities Offered Through LPL Financial Member FINRA / SIPC.
LPL Financial Representatives offer access to Trust Services through The Private Trust Company N.A., an affiliate of LPL Financial.
The financial professionals associated with LPL Financial may discuss and/or transact business only with residents of the states in which they are properly registered or licensed. No offers may be made or accepted from any resident of any other state.