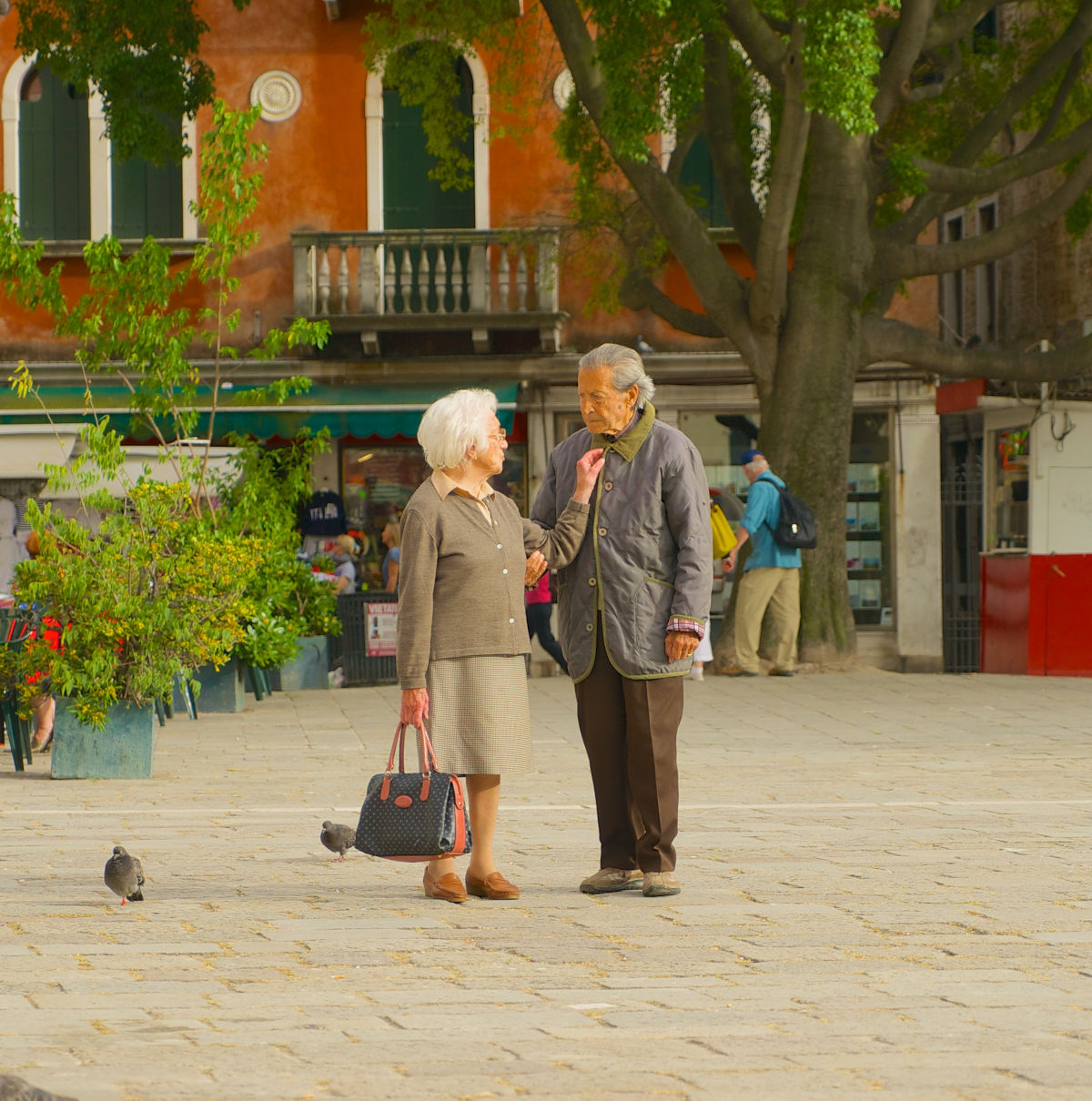 What Financial Advice Would You Give Your Younger Self?
Mar 11, 2020

|
Written By Advisor
2 Minute Read2 Minute Read
What Financial Advice Would You Give Your Younger Self?
There are 4 lessons that we could have all benefited from hearing.
We hit the streets of downtown Harrisonburg, Virginia to see what advice Baby Boomers wish they could have heard when they were younger and what they would do differently with their money.
Start saving early
Pay yourself first
Save as much as you can
Avoid using credit cards
To find out more tips on what financial advice people wish they knew when they were younger, watch the video below!
1. Start Saving Early
Out of all of the advice received, this piece of advice was given by every single person. There is no such thing as 'starting too soon' when saving for your future. Whether it's $15 from every paycheck or a certain percentage, every dollar counts. The easiest way to set aside money is to have money automatically deducted from your paycheck each pay period. By doing this, you will feel less inclined to spend the money you planned on putting away to reach your retirement financial goals.
2. Pay Yourself First
This piece of advice doesn't mean to necessarily spend money on non-essential items, but rather, it means to pay your bills first. Once your bills are paid and the necessities are covered, you can spend some money on yourself. It's important to avoid overspending just because you have the money.
3. Save as Much as You Can
Avoid spending more than you have to. Instead of getting that coffee out, make it at home. Instead of eating out every meal, pack a lunch or eat at home. Instead of buying snacks at a convenience store, purchase items in bulk and avoid shopping when hungry. Instead of shopping for a new item of clothing for every event, try re-wearing that item. By making little changes in your spending habits, you'll more than likely save money that can be stored away for retirement.
4. Avoid Using Credit Cards
As easy as it can be to make a purchase on a credit card when you don't have the money in your bank account, it can be costly. Most people fall into the 'credit card trap' when they decide to make the minimum payments on their cards. By doing this, they end up paying ~20%+ interest on top of their spending. If you want to use a credit card, make sure you're 1) always paying the balance on time and 2) not spending beyond your means.
Questions? Let's take this conversation to a more personal level. Always confidentially. Contact us:
You might also be interested in:
The opinions voiced in this material are for general information only and are not intended to provide specific investment advice or recommendations for any individual. All investing involves risk including loss of principal.
---
Investment advice offered through Private Advisor Group, a Registered Investment Advisor. Good Wealth Management and Private Advisor Group are separate entities from LPL Financial.
Securities Offered Through LPL Financial Member FINRA / SIPC.
LPL Financial Representatives offer access to Trust Services through The Private Trust Company N.A., an affiliate of LPL Financial.
The financial professionals associated with LPL Financial may discuss and/or transact business only with residents of the states in which they are properly registered or licensed. No offers may be made or accepted from any resident of any other state.