Learning Asset Management
Recession…Volatile Markets…Scary Headlines…While no investment is completely immune to market volatility, there are several portfolio management techniques and investment strategies that are designed to help. The silver lining to increased market volatility is that it plants the seeds for the next period of rising economic growth and financial market stability.
Do Utilize Volatility Strategies
If a bear market for stocks is the "glass is half empty" view of current market conditions, then the more positive (and opportunistic) flipside is the view that we are currently in a bull market for volatility. Therefore, working with your financial advisor to utilize investment strategies that help with volatile markets is the key to success. Click to read more.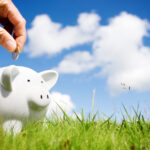 Many financial experts believe that asset allocation may be the single most important factor influencing long term investment returns, regardless of short-term market fluctuations.You could potentially lower your investment risk and increase your chances of meeting your investment goals by maintaining an asset allocation that includes several different types of assets. It's important to understand the different asset classes and the role they may be able to play in your financial strategies.
What Is Asset Allocation?
Asset allocation refers to the mix of different types of investments, such as stocks, bonds, and cash. Because each type of asset has unique risk and return characteristics, the asset allocation an investor chooses is typically determined by that investor's financial goals, time frame, and personal tolerance for investment risk. Click to read more.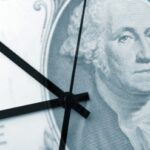 As you move through your peak earning years, you'll probably see your net worth steadily rise. At the same time, you'll still have some work to do before you realize your financial goals. That's why it's important to have a solid plan in place. Here are some steps to help keep your portfolio on track.
Organize your portfolio. Asset allocation is a straightforward and effective strategy whereby you divide your portfolio among the major asset classes of equities, fixed-income securities, and cash equivalents. The division should be based on your goals, your tolerance for risk and your time horizons. Generally speaking, the larger the equity portion of your portfolio, the greater the potential for growth and the greater amount of risk. Click to read more.
What's next?: Get Your Questions Answered! Contact Us
What's next?: Learn About Our Team
What's next?: Learn About Our Services
What's next?: Join us on Facebook. Join the conversation