Partnerships
Private Advisor Group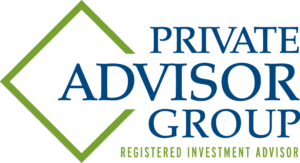 We are proud to be fee-based advisors affiliated with Private Advisor Group, a Registered Investment Advisor – RIA. As members of Private Advisor Group, a nationwide network of approximately 500 leading financial advisors, we receive world-class service, vigilant risk-management in the form of compliance and supervisory oversight, and access to a community of like-minded advisors with whom we share best practices. By outsourcing the compliance functions, we are able to focus our attention on delivering the best service and strategies for our clients. In addition, Private Advisor Group leverages the technology, trading, custodial, and clearing services of LPL Financial, the number one independent broker-dealer in the industry.*
LPL Financial
As the nation's largest independent broker-dealer*, a top RIA custodian, and a leading independent consultant to retirement plans, LPL is an enabling partner to more than 14,000 financial advisors and approximately 700 financial institutions. The one and only focus of LPL Financial is providing advisors with the tools, training, and support they need to offer professional advice to their clients. Advisors who work with LPL Financial must have the experience and dedication necessary to build a successful and self-directed practice.
LPL Financial offers no investment products of its own, so advisors affiliated with LPL Financial can devote their time and energies not to product quotas and sales goals, but to understanding your individual financial objectives.
* Based on total revenues, as reported in Financial Planning magazine, June 1996-2014.
You might also be interested in: