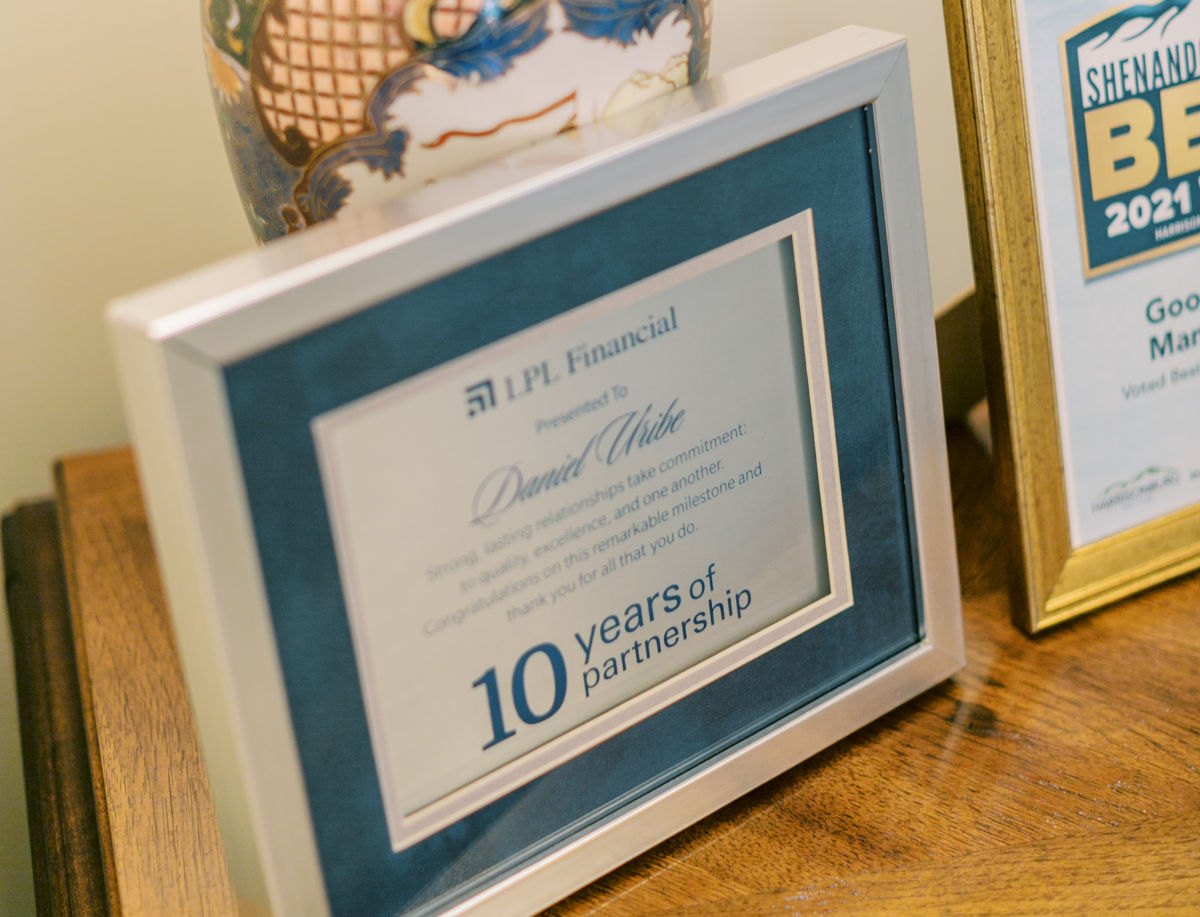 Blog
Learn how we approach personal finance through our library of free articles.
Dec 07, 2015

|


6 Minute Read

An Exchange Traded Fund (ETF) is an investment vehicle designed to track a particular index by offering ownership in a basket of securities that replicate that index, such as the S&P 500 or the Dow Jones Industrial Average. ETFs trade like stocks on major exchanges and offer several benefits such as lower expense ratios, trading flexibility and tax efficiency.
Variety of Objectives Offered Using ETFs
ETFs were first introduced in 1993, tracking the S&P 500. At that time there were only a few ETFs with about $500 million in assets. Now there are more than 700 ETFs available, with assets totaling more…

Read More

Jun 28, 2015

|


0 Minute Read

Client Services Director Mrs. Lopez joined the LPL Financial team in 2004. She is currently the Client Services Director. In 2017, she earned the Financial Paraplanner Qualified Professional™ - FPQP™ designation through the College of Financial Planning, and a Bachelor's level credentials through LPL Financial's Admin U. Shelby is not only the friendly voice over the phone, but she is also the "go to" person when the advisors are out of the office. Shelby enjoys providing each client with support as well as exceptional client service. Shelby enjoys spending time with her husband Ricky, son Mason, and step-daughter Trinity.  They also enjoy boating,…

Read More

Jun 28, 2015

|


1 Minute Read

Wealth Advisor | Managing Partner Mr. Daniel Uribe joined LPL Financial in 2007. He enjoys working with clients in more than 23 states. For years, he has been recognized as a top financial advisor at LPL Financial and named to LPL's Patriot's Club (Patriot's Club is a premier honor awarded to less than 8% of LPL's approximately 16,000 advisors nationwide, and is based on the advisor's annual production ranked among all registered advisors supported by LPL).
Prior to joining the firm, Mr. Uribe spent many years acquiring broad-based, analytical, management and financial experience working in sectors as diverse as Government, a Washington…

Read More

Mar 17, 2015

|


2 Minute Read

For immediate release Contact: Shelby Lopez 540-801-8000 info@goodwealthonline.com Dan Uribe Recognized as a Top Financial Advisor by LPL Financial Harrisonburg, VA – February 1, 2015 – Daniel Uribe, an independent financial advisor affiliated with LPL Financial at Good Wealth Management in Harrisonburg, VA, today announced that he was recognized as a top financial advisor and named to LPL's Patriot's Club. This premier honor is awarded to less than 10% of the firm's approximately 14,000 advisors nationwide, and is based on the advisor's annual production ranked among all registered advisors supported by LPL. "We congratulate Dan Uribe on this achievement, which exemplifies excellence in the financial services…

Read More

Jan 14, 2015

|


2 Minute Read

Welcome to Good Wealth Management! Thank you for visiting our website. Are you considering establishing a new relationship with an unbiased team of financial advisors? To help you better understand who we are as Good Wealth Management, I will answer a few important questions. What do you mean that you are "independent?" We are locally owned. Our business is not controlled by any outside investment firm. We are under no pressure to sell "proprietary" products. Our priority is to provide unbiased and independent advice to our clients. We think of ourselves as "sounding boards" for each client and his/her unique needs. We desire to…

Read More
---
Investment advice offered through Private Advisor Group, a Registered Investment Advisor. Good Wealth Management and Private Advisor Group are separate entities from LPL Financial.
Securities Offered Through LPL Financial Member FINRA / SIPC.
LPL Financial Representatives offer access to Trust Services through The Private Trust Company N.A., an affiliate of LPL Financial.
The financial professionals associated with LPL Financial may discuss and/or transact business only with residents of the states in which they are properly registered or licensed. No offers may be made or accepted from any resident of any other state.