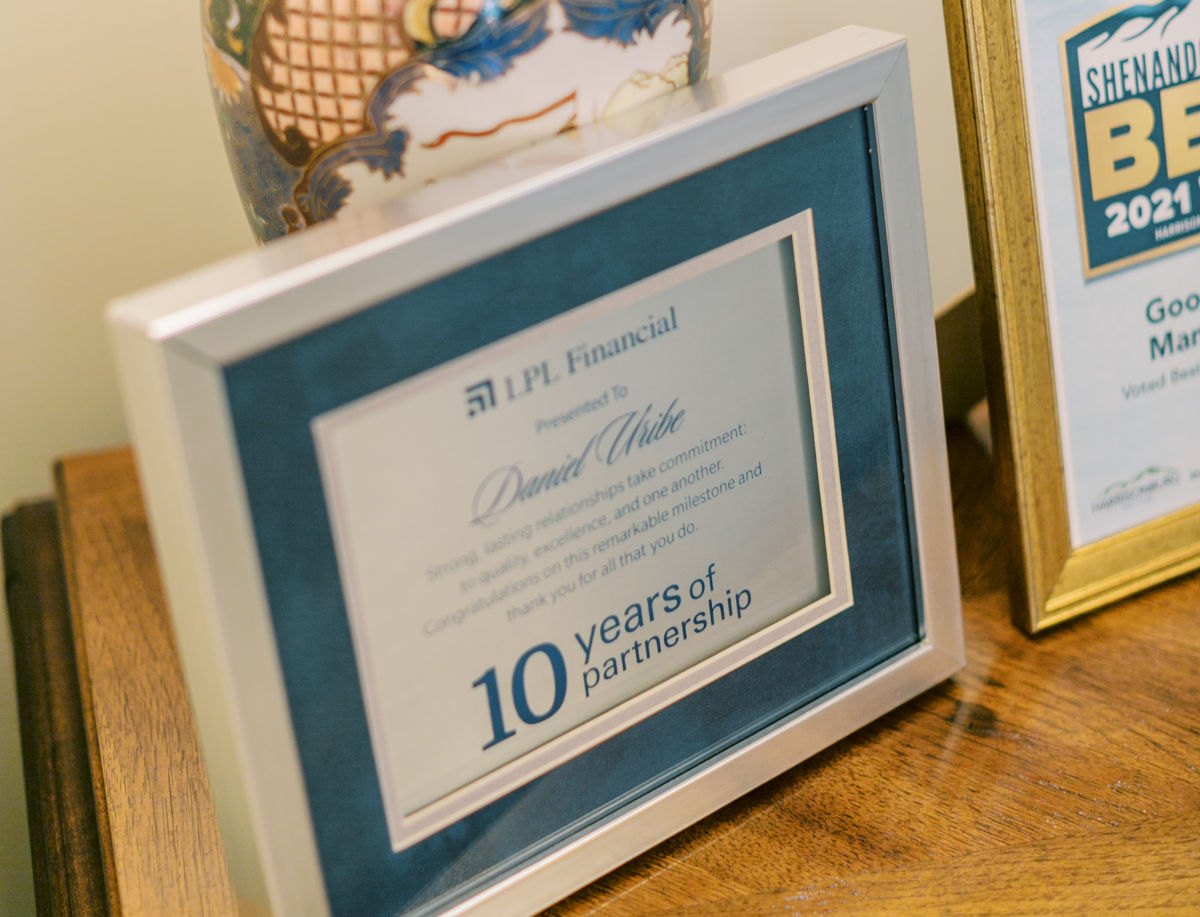 Blog
Learn how we approach personal finance through our library of free articles.
Mar 27, 2019

|


1 Minute Read

Getting remarried can bring up many questions about how your new marital status will affect your Social Security benefits. If you're receiving benefits based on your own work record, your benefits will continue. If you're receiving spousal benefits based on your former spouse's work record, those benefits will generally end upon your getting remarried, but you may be able to receive benefits based on your new spouse's work record, or on your own. If you're a widow(er) under age 60, or you're disabled but under 50, remarriage ends any benefits based on the record of your deceased spouse. However, if you…

Read More

Feb 24, 2019

|


0 Minute Read

What's YOUR speed limit? - Does your portfolio fit you? Your risk number is like a speed limit. While you may feel comfortable driving 65 MPH under normal conditions, other drivers wouldn't dare to reach 50 MPH. And when the weather changes, you drive slower. Just as weather conditions fluctuate, so do the markets. So what's YOUR speed limit? Let's find out in 3 easy steps! Your risk number will indicate to you what your "comfort zone" really is as a driver (or investor). You may find that you are driving over your personal speed limit, or that you should slightly increase the…

Read More

Dec 07, 2018

|


0 Minute Read

2017 Virginia's Best Financial Planning Firm Virginia's Best Financial Planning Firm. Thank you to the readers of Virginia Living magazine for nominating Good Wealth Management as one of the 2017 "Best of Virginia," in the category of Best Financial Planning firms. We are honored to have earned a coveted spot on the list.
As a firm that serves clients in 20+ states from our offices in Harrisonburg and Fairfax, we extend a heartfelt thank you to our clients, our friends, families and everyone who has supported us over the years. It is a privilege to serve you. Our main priority is upholding…

Read More

Oct 13, 2018

|


2 Minute Read

Many baby boomers find that their aging parents need health care assistance. Luckily, there are options to help parents grow old gracefully, either in their own home or in a facility, and several ways that you can finance the cost of their care.
Caring for Aging Parents | Sandwich Generation | Financial Planning | Good Wealth Management Healthy seniors who can look after themselves generally are eligible to enter a continuing-care retirement community that allows them to buy or rent an apartment and ensures lifetime nursing care when necessary. Another option is private long-term care insurance, which can help cover nursing…

Read More

Jun 28, 2018

|


2 Minute Read

Happy National Insurance Awareness Day!
It is National Insurance Awareness Day! It is time to review your insurance policies to help ensure that you and your family are receiving appropriate coverage. Whether it is life insurance, home insurance, health insurance, or vehicle insurance, these policies help protect us from the harshest blows of unfortunate events. We are celebrating National Insurance Awareness Day to remind you that life does not always go as planned, but luckily, insurance can be an effective back up plan.
So how does one celebrate National Insurance Awareness Day? There are three simple, but very important tasks that you…

Read More

Apr 27, 2018

|


2 Minute Read

As you move through your peak earning years, you'll probably see your net worth steadily rise. At the same time, you'll still have some work to do before you realize your financial goals. That's why it's important to have a solid plan in place. Here are some steps to help keep your portfolio on track.
Organize your portfolio. Asset allocation is a straightforward and effective strategy whereby you divide your portfolio among the major asset classes of equities, fixed-income securities, and cash equivalents. The division should be based on your goals, your tolerance for risk and your time horizons. Generally speaking,…

Read More
---
Investment advice offered through Private Advisor Group, a Registered Investment Advisor. Good Wealth Management and Private Advisor Group are separate entities from LPL Financial.
Securities Offered Through LPL Financial Member FINRA / SIPC.
LPL Financial Representatives offer access to Trust Services through The Private Trust Company N.A., an affiliate of LPL Financial.
The financial professionals associated with LPL Financial may discuss and/or transact business only with residents of the states in which they are properly registered or licensed. No offers may be made or accepted from any resident of any other state.