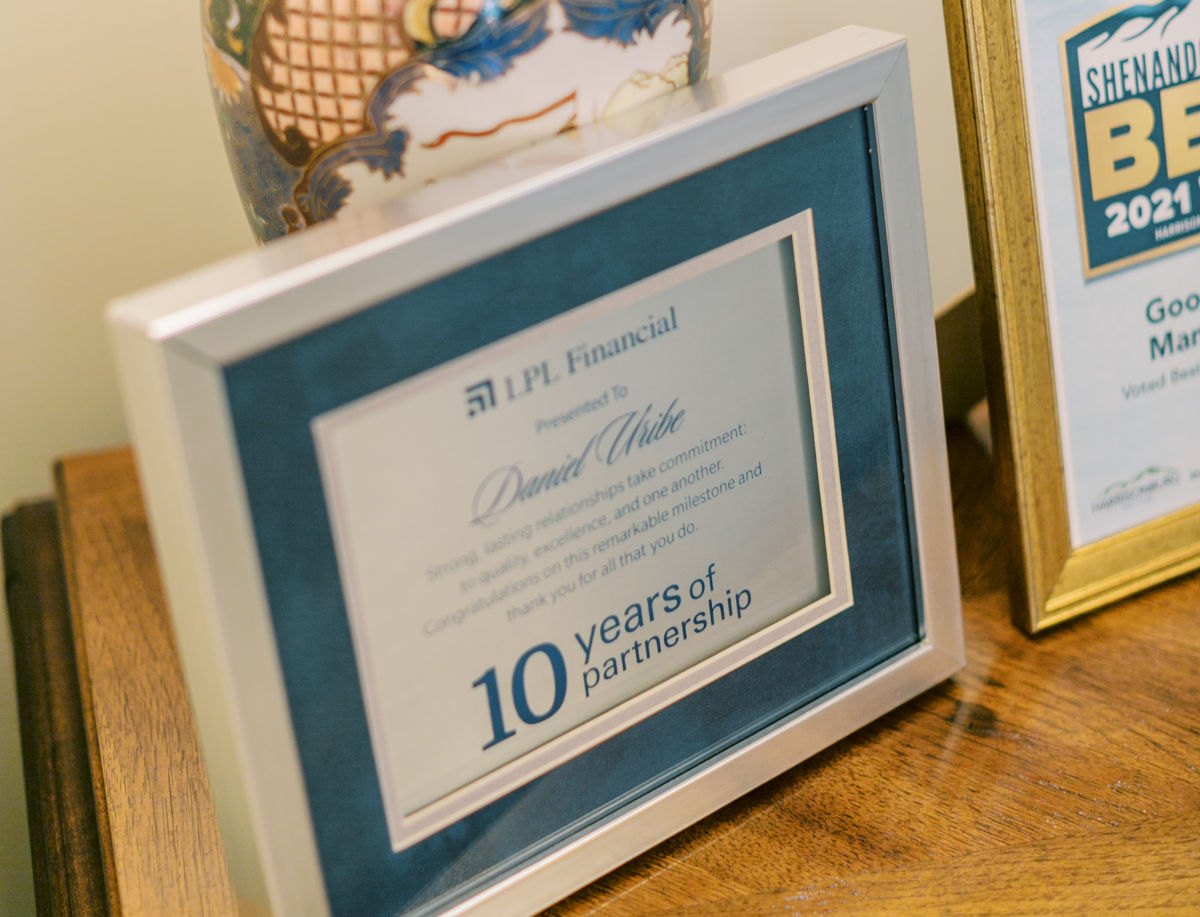 Blog
Learn how we approach personal finance through our library of free articles.
Apr 30, 2021

|


1 Minute Read

Wealth Advisor Dusty joined the Good Wealth Management team in April 2021. He brings considerable industry experience to our team: as a Regional Supervisory Principal, he most recently supervised over 130 Financial Advisors at LPL Financial; and as a Senior Branch Examiner, he audited over 400 LPL branch offices around the country. In those roles, Dusty was afforded the opportunity to travel the nation extensively listening to hundreds of advisors and teams' perspectives regarding the client experience.
Dusty's passion is helping individuals, families, and business owners to take complicated monetary decisions, and guide them through these seemingly tough decisions with an approach…

Read More

Apr 30, 2021

|


5 Minute Read

At a time when your career is reaching a peak and you are looking ahead to your own retirement, you may find yourself in the position of having to help your children with college expenses while at the same time looking after the needs of your aging parents. Squeezed in the middle, you've joined the ranks of the "sandwich generation." What challenges will you face? Your parents faced some of the same challenges that you may be facing now: adjusting to a new life as empty nesters and getting reacquainted with each other as a couple. However, life has grown even more…

Read More

May 21, 2020

|


2 Minute Read

Going through a divorce can be difficult, no matter the reason, because it represents loss. Not just the loss of a relationship, but also the loss of shared dreams and commitments. The process can turn your world ―and the world of everyone involved― upside down, but there are ways to help you chart a new course for your life. Understand that your feelings are normal. You may feel sad, angry, frustrated, or exhausted. Maybe, you are anxious about the future. Whether or not this is a new situation for you, these feelings may be intense. Accept that they are normal, and will…

Read More

Mar 16, 2020

|


7 Minute Read

When you change jobs, you need to decide what to do with the money in your 401(k) plan. Should you leave it where it is, or take it with you? Should you roll the money over into an IRA or into your new employer's retirement plan? As you consider your options, keep in mind that one of the greatest advantages of a 401(k) plan is that it allows you to save for retirement on a tax-deferred basis. When changing jobs, it's essential to consider the continued tax-deferral of these retirement funds, and, if possible, to avoid current taxes and penalties…

Read More

Mar 11, 2020

|


2 Minute Read

What Financial Advice Would You Give Your Younger Self? There are 4 lessons that we could have all benefited from hearing. We hit the streets of downtown Harrisonburg, Virginia to see what advice Baby Boomers wish they could have heard when they were younger and what they would do differently with their money. Start saving early Pay yourself first Save as much as you can Avoid using credit cards To find out more tips on what financial advice people wish they knew when they were younger, watch the video below! 1. Start Saving Early Out of all of the advice received, this piece of advice…

Read More

Apr 13, 2019

|


2 Minute Read

For immediate release Contact: Shelby Lopez 703-879-7910 info@goodwm.com Dan Uribe Recognized as a Top Financial Advisor by LPL Financial Fairfax, Virginia – March 15, 2019 – Daniel Uribe, an independent financial advisor affiliated with LPL Financial at Good Wealth Management in Fairfax, VA and Harrisonburg, VA, announced today his inclusion in LPL's Patriot's Club. This premier award is presented to less than 8% of the firm's more than 16,000 LPL financial advisors nationwide. "I congratulate Dan on behalf of LPL," said Andy Kalbaugh, LPL managing director and divisional president, National Sales and Consulting. "We applaud his dedication to clients and his ability to nurture trusted relationships with…

Read More
---
Investment advice offered through Private Advisor Group, a Registered Investment Advisor. Good Wealth Management and Private Advisor Group are separate entities from LPL Financial.
Securities Offered Through LPL Financial Member FINRA / SIPC.
LPL Financial Representatives offer access to Trust Services through The Private Trust Company N.A., an affiliate of LPL Financial.
The financial professionals associated with LPL Financial may discuss and/or transact business only with residents of the states in which they are properly registered or licensed. No offers may be made or accepted from any resident of any other state.